Malassiso
Copertino DOP Rosso Riserva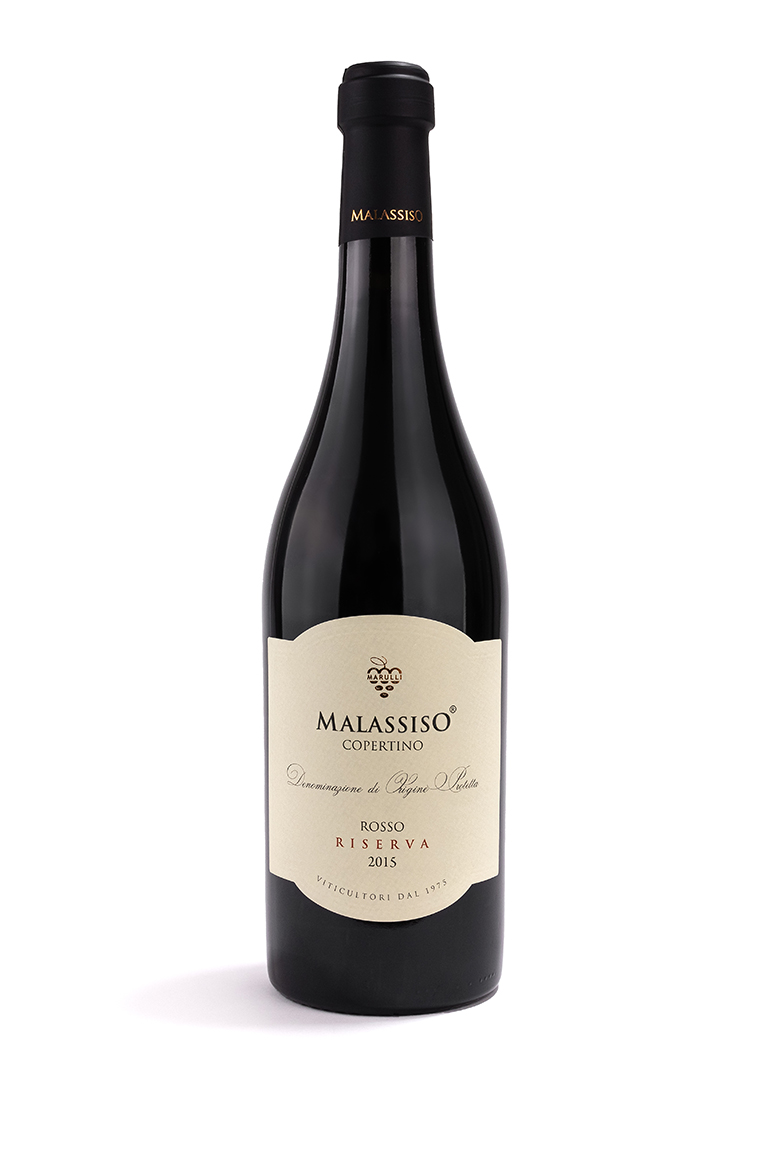 What was and now is ... when time gives us the evolution of a proud work. The "Malassiso" Copertino Rosso Riserva in memory of the old city gate. The past gives us the memory, the present its fruit.

Il "Malassiso" Copertino Rosso Riserva a ricordo della porta della città vecchia. Il passato ci dona il ricordo, il presente il suo frutto.
PRODUCTION ZONE.
Wine made with grapes produced in the countryside of Copertino
GRAPES.
Negroamaro 70%, Montepulciano 30%
TRAINING SYSTEM.
Apulian "Alberello"/spur cordon
VINIFICATION.
Negroamaro grapes, after a natural drying in the plant, are carefully selected and harvested together with Montepulciano. After that, they are crushed and de-stemmed. The must undergoes the alcoholic fermentation with maceration for at least 20 days at a controlled temperature (26-28°C).
AGEING.
12 mesi in vasche di cemento, 12 mesi di barrique, 12 mesi di bottiglia
TASTING NOTES.
The colour is thick ruby red with purple reflections. On the nose it is ample with notes of mace, ginger and black pepper followed by blackberry, cherry and nuances of tabacco leaf, coffee and balsamic scents. The sip is vigorous with energetic and well-integrated tannins, long persistence closes with a reference to mentholated tabacco.
FOOD PAIRING.
It is ideal with stewed game and grilled meats.
You should serve at 18°C.
15% vol